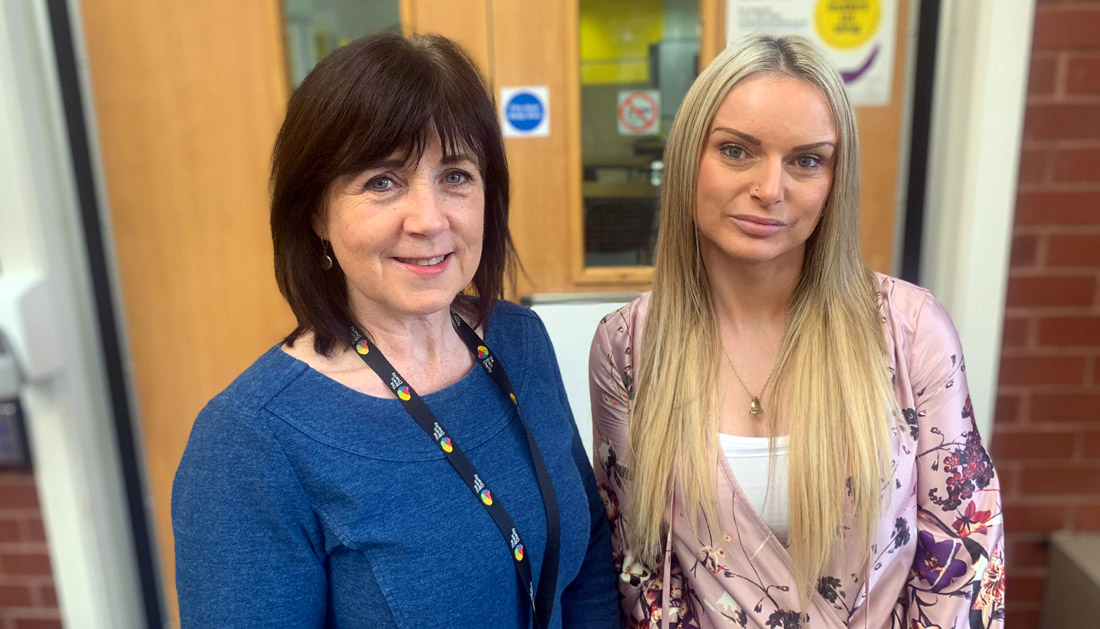 Brain Charity staff stationed at Women's Hospital will be a lifeline for pregnant mums and new parents
The Info & Advice officers at Liverpool Women's will help parents of babies with neurological conditions, genetic illnesses and brain injuries
Pregnant women and new parents of babies with neurological conditions will get vital support thanks to a new Brain Charity initiative.
We will soon have two new outreach workers, Sue and Maria, pictured above, stationed at Liverpool Women's NHS Foundation Trust and dedicated to supporting patients there.
They will offer support to parents and families with babies who have neurological conditions, genetic illnesses and brain injuries.
Providing invaluable practical advice and emotional support like helping families make calls to loved ones to offering a listening ear, the workers will provide one-to-one help for families coming to terms with a new diagnosis.
They will also link parents to The Brain Charity's other services, such as counselling, support groups, welfare benefits support and the Brain Changer Arts Project for young people with neurological conditions.
The Brain Charity's CEO Nanette Mellor said: "Ensuring children receive our support at the earliest opportunity will result in them being happier and healthier adults.

It makes total sense for us to be targeting our resources towards families using the services at Liverpool Women's Hospital and we are really proud to be able to offer them our support."
To find out more, email womens@thebraincharity.org.uk or click here to find contact details for The Brain Charity's departments and services.