There are more than 600 different neurological conditions in existence.
Some, like dementia, stroke, epilepsy and multiple sclerosis (MS), are well-known.
Others, like trigeminal neuralgia, Huntington's disease and Alice in Wonderland Syndrome, affect only an unlucky few.
We are here for every single one of them.
How The Brain Charity can help
We understand the impact of a new neurological diagnosis can be wide-ranging.
It's easy to feel overwhelmed by medical jargon. Our staff can tell you in plain English what a diagnosis means and what a future living with your condition might look like.
The Brain Charity's officers can help you or your family member apply for benefits, manage your caring responsibilities, apply for aids and housing adaptations, get expert legal advice and know your rights at work.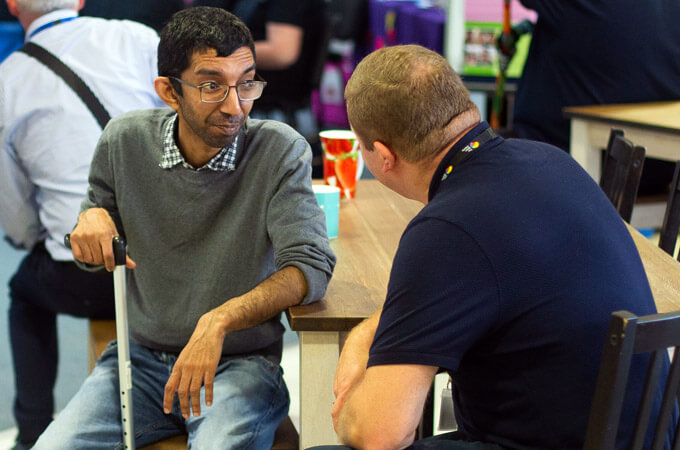 We can support you to get out and about, find disability friendly holidays and look for a new job, or introduce you to a like-minded community via support groups, social activities, volunteering opportunities and The Brain Food Café.
We also have a free, public library stocked with thousands of books and leaflets, which can be accessed online here or in person at our centre, and an online A&Z of neurological conditions.
If you are struggling with your mental health, you can access counselling and befriending through The Brain Charity too. You can also find answers to some of the most common questions our team are asked about neurological conditions here.
Contact us now
The Brain Charity supports people from all over the UK, virtually via phone, email, video call and physically at our centre in central Liverpool. We can also send information via post.
All our services are free to people with neurological conditions and their families, friends and carers too.
Email us to request support, or call our free helpline on 0800 008 6417.